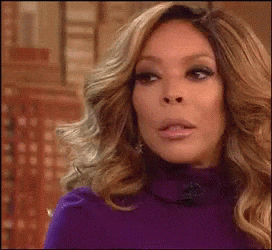 This is my rant and opinion, not to be taken as libel or slander.  So guess who it seems could not keep up with demand… Wait for it… No surprises… Siser!!!  (Quality speaks for itself!) 
Siser Dumpster sales 0-1 Specialty Materials Thermoflex products… Professionals for the win on this one!  (Amanda's position, and not to be confused with libel or slanderous statements…)

Remember about a year ago and moving forward I said that Siser distributors would allow their vinyl to be sold out of a dumpster unchecked?  As long as they achieved their wholesale price they seemed to be content. They did not seem to care what resource purchased or sold it 3rd party.  Their representative stated this to my face at the NBM show in 2018 in Charlotte. He seemed to share a booth with another subsidiary company to save on cost… again, just my opinion. MAP pricing??? What was that? He did tell me that they were raising the MAP pricing to reduce improper sales, but never seemed to enforce it. I asked Siser distributors for the new pricing list and they could not produce it. In my opinion, they could not manage their retailers in an efficient way.  

Wait - another crummy distributor (in my opinion) seems to have bought the crummy vinyl to add to their crummy vinyl selection!  Again… wait for it… Stahls! Yes, folks. This is what I heard in the vinyl underground.  The company that wants to sell you vinyl that you should use a HEATING TABLE to be able to use is now the proud distributor of crummy Siser.  So if your vinyl is that bad, but you have enough capital to purchase another tanking vinyl enterprise, are you brilliant or foolish? I suppose this will be amusing as we watch it play out.

Try likening it to the Twinkie. The original company tanked and now another distributor is so desperate to keep a failing product on the market that they added sprinkles.
Let's face it folks… When you throw sprinkles on a turd, it is just a colorful turd. This is just my position.
Will they outsell the best vinyl on the market? (doubt it). Specialty Materials products rule!!!!
Please reload