Hey Side Hustle Warriors and Fellow crafters! My task today was to inform you about what HTV is best.  Asked and answered by my ever growing selection of Specialty Materials vinyl.  They are most known for their Thermoflex selections, but are always trailblazers with up and coming patterns and options.  If you want Craft grade materials, you go to a craft store.  When you are serious about your hustle, you use the best heat transfer vinyl on the market distributed through Specialty Materials, and retailed through Splurge!
ThermoFlex® Plus is Specialty Materials most popular heat transfer vinyl and the best in the industry! ThermoFlex® Plus is a durable material that is highly flexible. It has a soft hand and strong grip. If applied properly, it will outlast the life of the garment! Compare the ease of weeding and applying ThermoFlex® Plus with competitive products and you'll discover why so many people come in and ask for it by name. ThermoFlex® Plus is available in a huge range of colors- over 100! Plus comes in 71 colors with a matte finish, 8 metallic, 6 neon, 18 metal flake, and 4 glossy to create whatever your heart desires!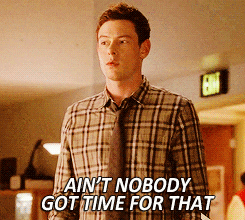 Let me derail for a minute… Cricut products and services have degraded over the past 2 years.  I do carry some products for you, but overall I am ashamed that I used to endorse them.  Their online create platform cannot handle the number of folks attempting to craft/create at the same time.  I spent over 4 hours creating an invitation for my Son for his birthday.  It STILL is not working correctly in Design Space.  My personal position is that they need to spend less money on creating tools that you cannot use when their DS is down, and focus on an offline design platform.  Perhaps, at that point, their system would be more user friendly.


Who do I endorse? Silhouette at the moment.  Cricut is for crafting.  Silhouette is for designing from scratch. If your hustle is based on manipulating someone else's work of art, Cricut has you covered.  If you want to make your own masterpieces, you use a platform created for that purpose.  

Thanks, as always for reading my rant and taking my position into consideration.  You are the reason that I am able to do what I do.
Please reload